Save your skin from Chlorine
Grace Shillito, Beauty Therapist at Nicola Quinn Beauty & Day Spa
Since chlorine was initially added to Christchurch's water supply in April 2018, I've come across many people, including myself, suffering from dry skin, eczema and dermatitis (two conditions that make the skin dry, red and itchy). Eczema is seen mainly in children, and luckily for me I grew out of it – until the chlorination happened.
Most would head straight to a doctor for treatment, who will more than likely provide you with steroid creams and an antibiotic to help fight infections on the skin. Yes, both the creams and antibiotics do the job, but what people don't realise is that they also weaken your skin in the process. Both steroid creams and doxycycline thin the skin, and the antibiotic causes skin to become photo sensitive and more prone to sunburn – making it extra important to wear your SPF daily.
I was on the hunt to find products that could help my eczema without damaging my skin, and that's when I discovered these three wonder products below. If you'd like to try one of these products and haven't used the brands before, just pop into our spa and one of our friendly therapists will advise which product might be best for you.
My top pick? Essential fatty acid supplements (EFAs), with their remarkable ability to repair the skin from the inside by regulating oil flow. This will meanwhile you're applying topical creams, you're also working from the inside to build a stronger, thicker and more balanced skin. Unfortunately, many common brands make these as big capsules which some (including myself) have trouble swallowing, however, luckily I discovered the Bestow range.
The Bestow Beauty Oil product is a liquid mix of organic flax seed and safflower oil (which tastes great!) that can be added to your food. A dash in your smoothie drizzled over your porridge, yoghurt or muesli in the morning, or mixed in with olive oil for a salad dressing.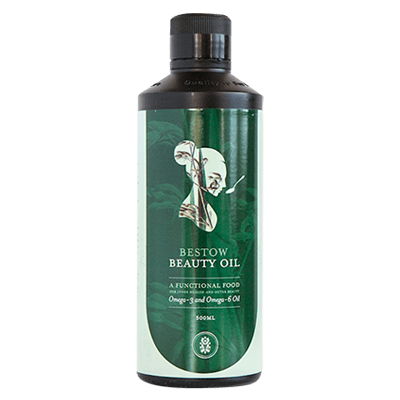 My second pick is the nourishing Youth Activating Oil Balm from O Cosmedics. The way I see this product is your essential fatty acids but for the outer skin, as well as vitamins your skin could be lacking in. Being an oil balm, it leaves the skin feeling well nourished and hydrated. Every night, I coat all parts of my body where my eczema is present, including my entire face.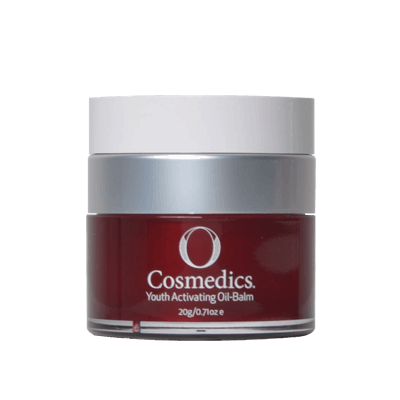 My third pick is the SOS Relief Cream from Ginger&Me, to heal and strengthen the skin. I've had amazing results with this product by using it as a spot treatment on the areas my eczema that are particularly bad. My skin soaks it up and is instantly more hydrated and less flaky. This cream also contains an ingredient called 'pristinizer', which shields the skin and cells from pollution, while increasing cell survival through anti-inflammatory, antioxidant and detoxifying actions. So not only is it calming, it is repairing the skin and skin cells at the same time!