CHRISTCHURCH'S LEADING BEAUTY SALON
Rejuvenate your skin with IPL treatments.
Reduce signs of ageing and sun damage and improve your skin texture with IPL treatments for skin rejuvenation or hair removal. Intense Pulsed Light therapy uses flashes of light in a range of wavelengths to target pigmentation, wrinkles, red veins, sun spots, acne and unwanted hair, as well as stimulating collagen production, to bring back that clear, youthful glow. It's also a great alternative to laser hair removal.
Book in a consultation now, and one of our qualified skin therapists will help craft your personalised treatment plan to achieve your skin or hair removal goals. Each treatment will take around thirty minutes.
HOW IT WORKS:
Your initial consultation costs $39, but is redeemable on any treatment purchase (so even if you decide not to go ahead with an advanced treatment, this can be redeemed on other beauty treatments).
Your therapist will help build your personalised treatment plan to achieve your best skin results. Most IPL treatments are recommended 4 to 6 weeks apart, depending on your skin concerns and treatment types. Payment options include cash, debit or credit card, Laybuy, and EziPay (in salon only).
from $148
price per treatment
from $49
price per treatment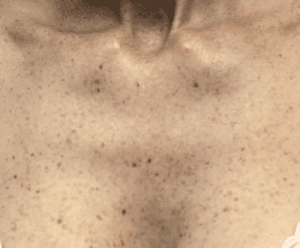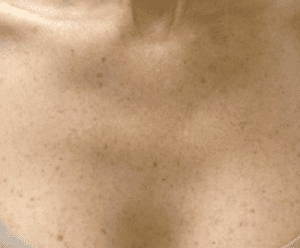 WHAT IS IPL?
Intense Pulsed Light therapy is a safe, quick and effective skin and hair removal treatment using light energy to rejuvenate the skin and reduce the look of imperfections on both the face and the body, as well as stimulating new collagen production. IPL therapy treatments are also a great option for permanent hair reduction on the body. IPL can treat a number of skin concerns using different light wavelengths, including:
❯  Pigmentation (dark patches, freckles and spots)
❯  Acne, rosacea and redness
❯  Red veins and broken capillaries
❯  Wrinkles and lines
❯  Hair removal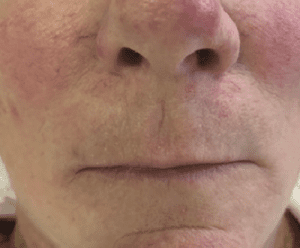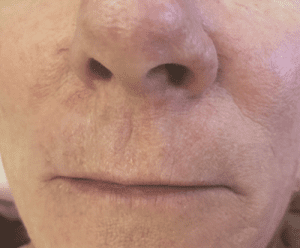 HOW DOES IPL WORK?
The IPL device is pressed onto the skin, emitting the light (not laser) onto the target areas of your skin, and stimulates the production of collagen to fill in wrinkles and reduce redness, discolouration and spots.
Pigment cells absorb the light energy and convert it to heat, which removes the unwanted pigment (or in the case of hair removal, destroys the hair follicle). This pigment is then naturally removed by the body, resulting in rejuvenated, clear skin.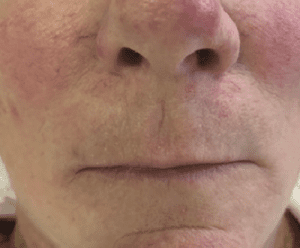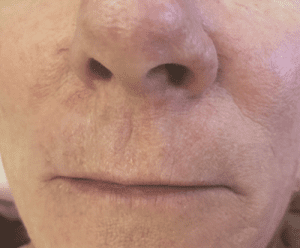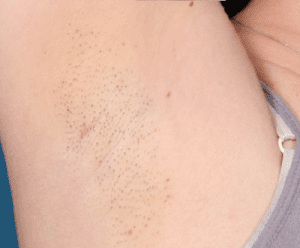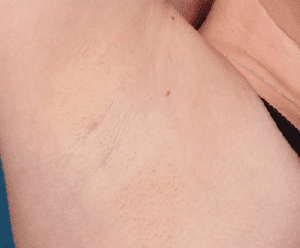 IS IPL RIGHT FOR ME?
IPL is both safe and effective, and is ideal for those wanting to correct colour changes, improve skin radiance and even out skin tone or remove dark hair. However, it is not suitable for darker skin colours or very tanned skin, and won't work as well on light coloured hair removal.
It is best you book in a consultation with one of our skin experts to work out the best treatment type for you. Your skin specialist will also recommend how many sessions you'll need (four is generally enough for skin rejuvenation).
Are IPL treatments safe, and do they hurt?
IPL treatments (also known as photo-rejuvenation) are FDA and TGA-approved, and have shown to be both safe and effective. Pain is minimal, with some people experiencing a slight stinging sensation (comparable to snapping a rubber band on the skin), and no need for numbing cream. The treatments are fast and non-invasive with minimal downtime, however, you'll want to ensure you wear an SPF sunscreen after treatments (even if it's winter!) as your skin may be extra sensitive.
Does IPL remove hair permanently?
IPL is highly effective in reducing hair growth, and can remove most visible hair, however, is better described as a permanent hair reduction method in that it will reduce the number of body hairs (but cannot permanently remove all hair forever – as some hair follicles are not always active). IPL has shown to be safer than laser and is, therefore, a great alternative for hair reduction. Hairs that do grow back will be at a slower rate and are much finer.
How many IPL treatments will I need?
This will depend on what you are treating. You may need more treatments, and more time, if the area you are treating is larger, for example, hair removal on both legs, or if the skin concerns you are treating are quite deep, such as dark pigmentation or deep wrinkles. Your skin specialist will be able to recommend a personalised treatment plan for your skin or hair removal goals, which could range between one and five treatments per area. Each treatment will take around thirty minutes.
Had the most amazing anti-ageing facial today. The whole experience was just so relaxing and worth every penny. Thank you so much, Hayley, you made my first experience with Nicola Quinn a rememberable one.

My sister, Aunty and I had a spa-rty at Nicola Quinn and we loved it!! Great massage and lovely, relaxing facial from Maggie! We will be back!
I haven't treated myself for such a long time so I made an appointment for a facial and am so glad I did! I came away feeling fantastic! Already booked my next one - it is definitely what is needed for some 'me' time!
I had the pleasure of having a blissful back, scalp and foot massage along with a facial by the lovely Grace. Then to top it all off there was a beautiful platter of food to indulge in. Best experience, I will definitely be back.