It's Summer Season!
As our winter skin comes out of hibernation, now is the perfect time get polished, revitalised and glowing for summer. Christmas events and holiday planning are stressful enough without having to cram in last minute grooming appointments, so we're here to help make sure you're looking and feeling your best before the hectic silly season kicks in! We look at the must have treatments and products you should try this Summer.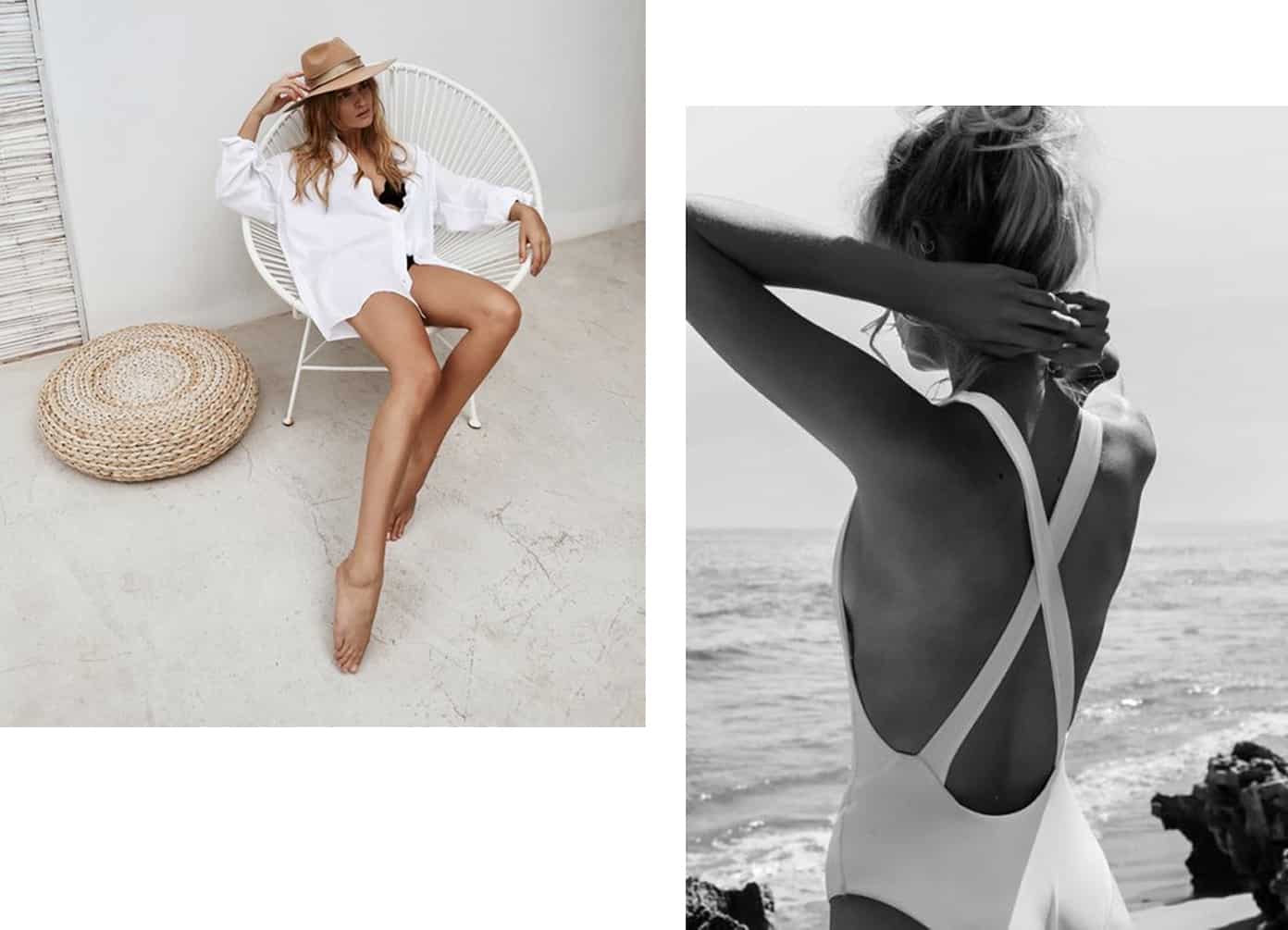 The essential summer treatments
De-fuzz for smooth skin
Remember that scene in the Sex and the City movie where Miranda wasn't exactly silky smooth before the last minute girls trip to Mexico? Save the panic (and avoid a Miranda moment while on holiday) by booking in a hair removal wax to ensure you're smooth and fuzz free! Because the last thing you want to worry about while relaxing over summer is having to shave and deal with bumpy razor rash or prickly skin. We have a range of waxing options – no area too big or small!
Summer-proof your brows and lashes
Beach holidays and swimming mean eye makeup won't last, so rather than flaunting the panda-eyed look, opt for a natural-looking and semi-permanent solution with a brow tint and shape plus a lash tint and perm. To go all out and eliminate the need for eyebrow makeup all together, microblading will give you the lavish eyebrows you dream of (which last around a year), by creating a feathered and natural looking pigment strokes to fill out and shape your brows. For lush lashes that you won't need mascara for, eyelash extensions will ensure you have long, dark lashes for the entire party season.
Take some time out to replenish and nourish
No one wants to jump into Christmas craziness as a ball of nerves! Take some "me time" to relax and revive your mind AND your skin before the crazy events and holidays kick in. Our Ginger & Me Mindfulness Facial will leave your skin hydrated, bright and glowing, as you are taken through a guided meditation session to calm, refresh and inspire your mind. For the entire body, try one of our body therapy packages including a scrub exfoliation and massage, to leave you smooth, relaxed and glowing.
Feel as fabulous as Samantha… Get a (safe) golden glow with a spray tan
If you're feeling a bit ghostly for your more baring summer outfits, don't risk frying your skin in the sun to get a bit of colour! New Zealand's harsh sun rays mean you'll only risk burning, peeling, sun spots, wrinkles and worst of all, skin cancer. If the thought of a messy DYI tan at home is daunting, try a spray tan – we use only the best quality tanning ingredients which are odour free and dry instantly, available as a 2-hour our 8-hour tan.
Treat your feet
Our toes are about to be all on show in glamorous party shoes and summer sandals, so why not combine some relaxing chill time with beautifying your feet? Book in a Luxe or Classic Pedicare for an indulgent feet treatment and foot massage plus a glossy coloured polish, or for girls on the go our Express Pedicare is perfect for a quick soak, file, buff and paint.
Summer product must-haves
O Cosmedics Mineral Pro SPF 30+
No one wants harmful sun rays damaging and aging their skin, so don't dream of going outside without broad spectrum UVA & UVB protection. Unlike common chemical sunscreens, this lightweight and fast absorbing formula (without the oily shine) contains a physical sunscreen, zinc oxide, to aid in the prevention of sun-induced, premature skin ageing – thus preserving your skin's youthfulness and radiance. Plus it smells delicious! $73
Vani-T Bronzing Custard (Gradual Tan)
Stay out of the sun's harmful rays and opt for this luxurious gradual tanning lotion to get your golden glow. Full of lavish natural ingredients for your skin – Australian Kakadu Plum, Quandong, Aloe Vera, Vitamins A & E, Shea Butter and luxurious botanical oils for intense hydration and skin firming properties, and blended with a hint of self-tanning agent to build your natural-looking tan. $49.95
SHOP NOW
Summer Faby Nail Polish
If your wardrobe is mostly blacks and neutrals, this one is for you. Brighten up any outfit with a pop of nail colour – pinks, corals, reds or even a sparkly feature nail will ensure your nails shine this party season. And don't forget your toenails – they'll be visible all summer in sandals, jandals and bare feet on the sand. If subtle colours are more your thing, the new Faby Pure range is full of gorgeous pastel shades, perfect to keep you polished to perfection from office to a party or the beach. $20 each
SHOP NOW
Ginger & Me Body Peel
Skin-baring summer outfits are here, but not feeling as soft and smooth as you'd hoped? For a step further than a simple (and sometimes messy) scrub, try our Ginger & Me Body Peel – perfect for exfoliating, rejuvenating and even for breakout congestion, to leave you with silky smooth skin. Just massage this clear gel in to the skin and leave for 5 to 10 minutes before hopping in the shower! $69.95
SHOP NOW
Quoi Makeup BB Cream
Thick and heavy foundation isn't a great look on a balmy summers day, so instead opt for a Quoi BB Cream to even out your complexion, and treat your skin at the same time. This tinted cream nourishes, strengthens and protects your skin with anti-aging ingredients and minerals to smooth, hydrate and plump the skin. It also contains Vitamin E – an antioxidant to fight against free radical damage. Sign me up! $69
SHOP NOW
Ginger & Me Body Oil
Sun exposure, salt water and chlorinated pools equal dry and thirsty skin, so this summer skip the supermarket lotion and treat yourself to an indulgent body oil from Ginger & Me. Formulated to feed and protect the skin, this blend of rich natural oils and therapeutic Australian essences will give your skin the nourishment and hydration it deserves, with three delicious scents to choose from.  $59.95
SHOP NOW