CHRISTCHURCH'S LEADING BEAUTY SALON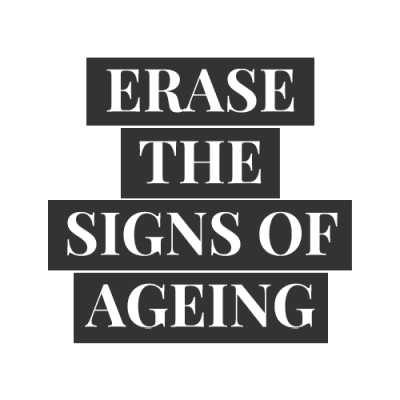 Achieve a glowing complexion and skin confidence with Dermapen Microneedling.
Minimise the signs of ageing and reduce fine lines, wrinkles, acne scars, pigmentation and more with one of the most popular skin needling treatments in the world, Dermapen Microneedling.
This minimally invasive and revolutionary approach to anti-ageing stimulates the body's own natural collagen repair to treat:
Scars and wounds including acne scars, surgical scars, burn scars and stretch marks

Pigmentation issues such as freckles, sun spots and redness

Signs of skin ageing including wrinkles, fine lines and age spots
Book a consultation now, and one of our qualified skin therapists will help craft your personalised treatment plan to achieve your skin goals.
Microneedling, also known as skin needling or Collagen Induction Therapy (CIT), has been used for decades by dermatologists for the medical treatment of scars, from burns, injuries and surgery through to minor acne scarring.
In recent years, microneedling has become more accessible for treating wrinkles, pigmentation and other skin issues, with minimal downtime post-treatment.
The microneedling process uses tiny and very fine needles to lightly puncture the skin's superficial top layer by a fraction of millimetres, prompting the stimulation of collagen and elastin, which heals and plumps the skin.
How many Dermapen treatments do I need?
The amount of microneedling treatments you need generally depends on which skin area you want to treat, and what you want to achieve. Basic skin conditions such as pigmentation and fine lines may only need three or four treatments to see results.
If you want to treat extreme sun damage, deep wrinkles or scars, you may need six skin needling treatments for optimal results. The treatments usually are spaced between 2 and 8 weeks apart.
How can microneedling reduce scars or stretch marks?
It does, though will take more treatments. Scars are caused by the thick fibrosis tissue that replaces normal skin after injury. Skin needling treatments break up this uneven scar tissue and encourage the growth of new, smooth skin tissue.
Stretch marks (from stretching of the skin caused by pregnancy, weight gain or growth spurts) create tears to the connective tissue of the skin. Microneedling on stretch marks helps to promote regeneration of the skin, which restores the contours of your skin's surface.
Video of a Dermapen microneedling treatment.
Does the treatment hurt?
Unlike traditional derma rolling techniques, the Dermapen 4 is the most comfortable automated microneedling device available, thanks to its extremely small and fast moving needles. This process is minimally invasive, with no need for numbing cream. Most people find it very tolerable compared to other skin needling treatments.
How long does it take to see results from Microneedling?
Typically, you will see results after the first treatment. Lasting and more significant results will become visible after 3 to 6 treatments (spaced 2-8 weeks apart). The condition of your skin will continue to improve over the next 6-12 months after a course of treatments as the skin rejuvenates, especially when combined with the recommended post-treatment care.
Is there any downtime after Microneedling treatments?
Straight after a Dermapen treatment, you may notice your skin is plump and glowing – but also a little pink (similar to windburn or sunburn). This will disappear after a day or two.
Your clinician will apply a protective cooling lotion directly after the treatments, which will reduce the redness as well as providing a bit of coverage and sun protection. Your skin may also feel a little dry a few days afterwards, after which it will become smooth and radiant within a week.
What should you avoid Post-treatment?
For the first 24 hours post-treatment, it's important to avoid sun exposure and to minimise the use of active skin products. You won't need to cleanse or moisturise your skin for the next 12 hours or so, as you'll have all the products with moisturising ingredients applied already.
You'll want to avoid makeup for a day or so too, so it's best you don't do it before a big event. A little mineral foundation can be applied the next day if you wish.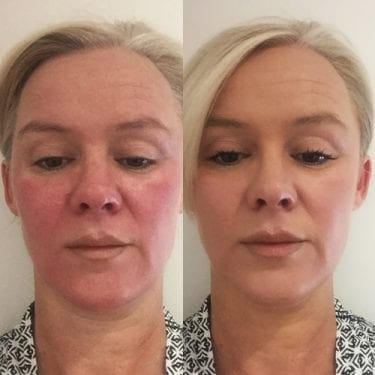 I had a gift voucher that I decided to use on a facial. Grace did a wonderful job! I felt very relaxed and my skin refreshed by the end of it plus had the added bonus of an (optional) head massage.

Had the most amazing anti-ageing facial today. The whole experience was just so relaxing and worth every penny. Thank you so much, Hayley, you made my first experience with Nicola Quinn a rememberable one.
I had the pleasure of having a blissful back, scalp and foot massage along with a facial by the lovely Grace. Then to top it all off there was a beautiful platter of food to indulge in. Best experience, I will definitely be back.

I haven't treated myself for such a long time so I made an appointment for a facial and am so glad I did! I came away feeling fantastic! Already booked my next one - it is definitely what is needed for some 'me' time!
We had a Spa-rty yesterday at Nicola Quinn. I chose the facial and massage and it was so relaxing. Afterwards, we were treated to bubbles and nibbles!!! Yum. Already talking about booking in our next Spa-rty!!!